Thank you for contacting Premier Home Designs LLC, a representative will contact you shortly.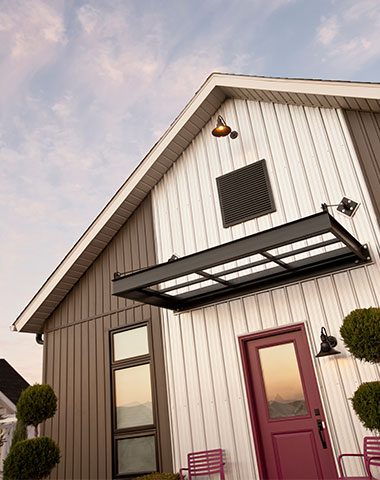 Delights with an unexpected turn
Vertical Siding lends charm to small spaces and a contemporary feel or a dramatic sense of height when used on your home's entire exterior. If you like Vertical Sidings unique, unexpected texture, but aren't sure about a whole-house installation, consider choosing it as an accent for entryways, low porch walls, gables and dormers.
Contact Us
Vinyl Vertical Siding
Board and Batten Designer
Create a striking traditional style, whether as a dominant cladding type or as an accent to highlight architectural features.
Learn More
Warranty
At Mastic, we have families, too, and we know the importance of getting good value for your money. We engineer products that are durable, long lasting and designed to hold up to life. To help protect your investment, we offer the most comprehensive warranties in the business. In short, Mastic stands behind every product, every day. If you have an issue, we want to know about it.
View Warranty