Thank you for contacting Premier Home Designs LLC, a representative will contact you shortly.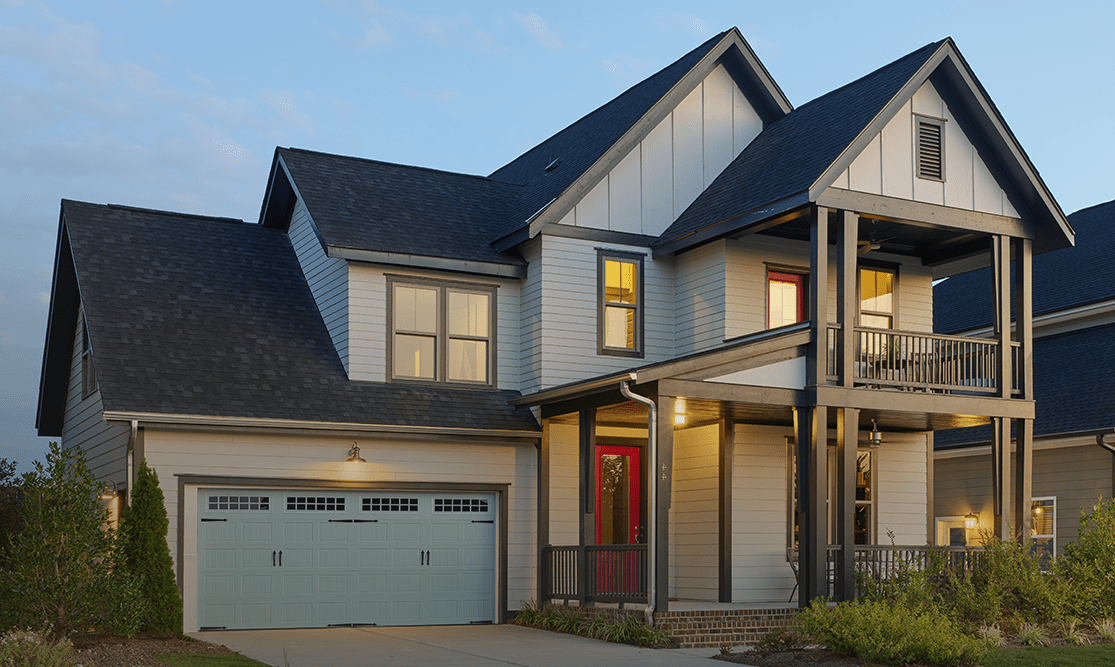 Dream Big On Your New Siding Project
For generations, low-maintenance Mastic siding from Ply Gem has been the number #1 choice among homeowners, builders and remodelers. Solid and tough, Mastic premium siding stands up to extreme weather, requires little maintenance, and is an eco-friendly choice for your family. Best of all, you're covered with an industry leading V.I.P. limited lifetime warranty backed by Ply Gem, the 75-year leader in pioneering performance home exteriors.
Solar Defense Siding
Mastic's SolarDefense Reflective Technology provides superior protection from the suns harmful UV rays while increasing curb appeal. Backed by the industrys only No Fade, No Distortion Promise and Ply Gems VIP, Limited Lifetime Warranty, this next-generation solution is your homes best protection against the sun.
Our layered vinyl protection technology features advanced light-reflecting properties, shielding dark-colored vinyl siding from the sun. The top layer disperses heat and resists fading by allowing two-way light transmission. The middle layer is a cooling compound that scatters light, reflects heat away from the home, and keeps the panels cooler. Finally, the base layer is a strong heat-resistant layer that helps prevent distortion.
Learn More
Mastic Siding
Mastic Accessories
Soffit
Located underneath your roof's overhang, soffits cover and protect the rafters, keeping out moisture, weather, and pests.
Learn More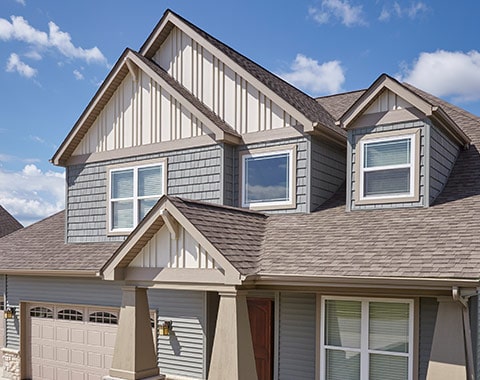 Fascia
Fascia is the trim piece that follows your roofline covering the ends of the rafters.
Learn More
Warranty
At Mastic, we have families, too, and we know the importance of getting good value for your money. We engineer products that are durable, long lasting and designed to hold up to life. To help protect your investment, we offer the most comprehensive warranties in the business. In short, Mastic stands behind every product, every day. If you have an issue, we want to know about it.
View Warranty
Vinyl Siding
If you're looking for a beautiful, durable, virtually maintenance-free siding choice, Mastic vinyl is your choice. We offer vinyl siding in a variety of rich colors, realistic textures, and popular styles. It never needs painting and lasts a lifetime. Learn More
Aluminum Siding
Durable and long-lasting, Mastic aluminum siding is low maintenance. It resists fire, rot and insects, and can withstand wind speeds up to 165 mph. You can choose from a variety of factory-baked enamel colors, siding styles, and smooth and textured finishes. Mastic aluminum siding can last up to the life of your home.Learn More
Vinyl Siding
If youre looking for a beautiful, durable, virtually maintenance-free siding choice, Mastic vinyl is your choice. We offer vinyl siding in a variety of rich colors, realistic textures, and popular styles. It never needs painting and lasts a lifetime. Plus, you can choose a version that features a layer of insulated foam for long-lasting energy efficiency.Learn More
Aluminum Siding
Durable and long-lasting, Mastic aluminum siding is low maintenance. It resists fire, rot and insects, and can withstand wind speeds up to 165 mph. You can choose from a variety of factory-baked enamel colors, siding styles, and smooth and textured finishes. Mastic aluminum siding can last up to the life of your home. It never needs painting but you can paint it, if you like.Learn More